COLANAR, a global leader in high quality pharmaceutical fill and finish equipment, presents the FSR rotary piston pump filling system. This filling system is equipped with our extremely high accuracy stainless steel FSD rotary piston pumps and has been developed specifically with pharmaceutical and biotech liquid filling applications in mind. The FSR distinguishes itself from other pumps on the market due to its exceptionally accurate dosing and ability to process highly viscous fluids and gels.
FSR benefits and features include:
Fill volumes range from 0.05 to 100 ml
Extremely precise dosing
Integrated drip retraction ("suck back")
Ability to process viscous fluids
Pump material: 316L, hard chromed steel – manufactured from one billet, no welding
No seals or valves required
Easy to clean and sterilize
Equipped with PLC controls and servo drives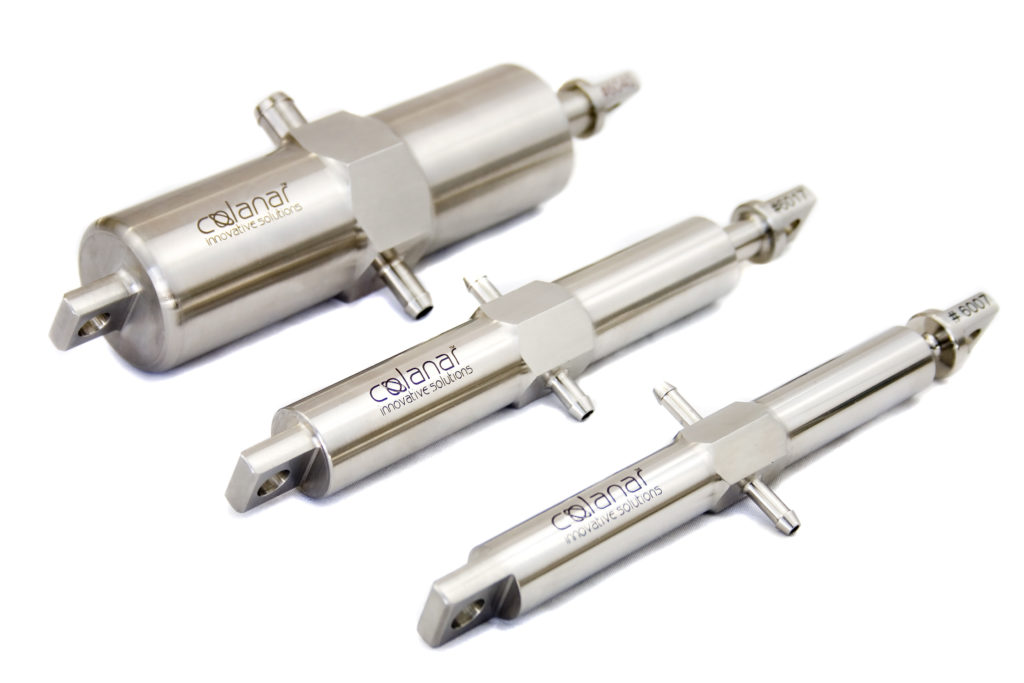 The FSR is available as a single or dual pump system and is offered as a benchtop machine, pump cart or integrated into existing OEM filling machines. Additionally, it has an intuitive Touch Screen HMI for user-friendly operation.  All recipes are stored in the HMI and can be easily adjusted.  This machine is designed to be operated, cleaned and sterilized with ease and the pumps are removable from the drive unit without the use of any tools.